THE MISTLETOE MART, with its celebrated Christmas theme, is a juried artisan and craft event featuring over artisans with their handmade products. The Mistletoe Mart brings together a wide variety of affordable, made in America, useful and unique gift items from artisans in the Mid-Atlantic region.
Known throughout the area for its delicious food, The Café serves lunch, on three days, consisting of sandwiches, wraps, barbecue, soups, and desserts. Thursday evening we offer a delicious ham dinner with pineapple, scalloped potatoes, green beans, applesauce and a roll. Friday evening we sell out of our turkey dinner with all the trimmings.
Our artisans graciously contribute door prizes that are awarded each hour. Children are invited to make gifts in the Angel Room while you shop. Be sure to visit the Golden Bough Tea Room where you can relax, unwind, and enjoy the complimentary tea and cookies. On and off-site parking is available and, of course, the building is handicapped-accessible.
Come and start the holiday season with what has been called "the most unique show in the Carroll County.
SO, WHAT HAPPENS BEHIND THE SCENES?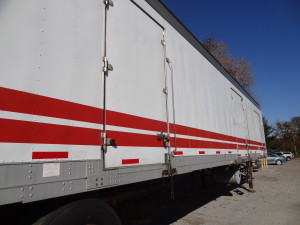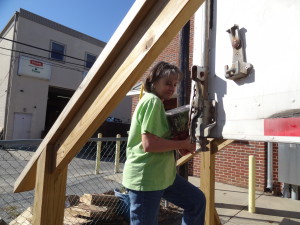 First, everything is removed from the buildings and put into a moving van.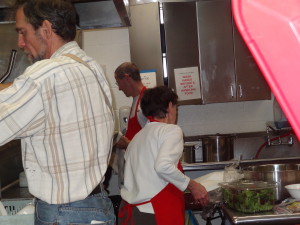 Many hands are needed to prepare the food.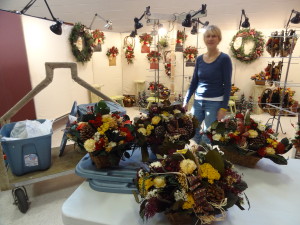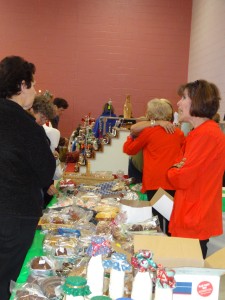 Vendors  begin to set up their booths, and home-baked goods start to arrive daily.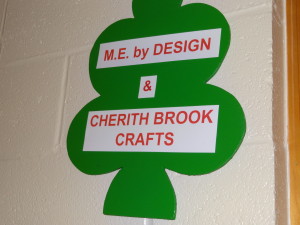 Signs are installed by each booth and part of the area is magically transformed into a cafe.
And the yearly tradition of  MISTLETOE MART is ready to open its doors!